Category: Evan Peters
The first trailer for 'X-Men: Dark Phoenix' was released. Watch the player below:

(SOURCE)As always, FX has kept tight-lipped about what the future holds for showrunner Ryan Murphy's hit series American Horror Story. The show's premiere date and subject matter are often revealed much closer to its release, usually around August or September, intentionally leaving fans in the dark.
Even though we're just now ramping up for summer, it's never too early to start speculating on what American Horror Story has in store for us come Season 6.
Recently, Evan Peters talked to GoldDerby about his latest project, X-Men: Apocalypse, and American Horror Story. Over the course of the 18-minute interview, Peters revealed some insight into his work on the show thus far, whether or not he'll return for Season 6, and what he hopes to see in the future.
On Which AHS Character He Would Like To Reprise
"I'd want to play Tate. I want to see what's going on with that animal. [Is] he still in that house, trapped? Or maybe even see him, you know, before everything went totally haywire, to sort of see that lighter side of him. Maybe a little bit more about what turned him into what he became. I think that would be interesting. I don't know how [showrunners] would do that."
On Which Other AHS Actor He Would Most Like To See Return
"I want to work again with Dylan McDermott. I really miss him. I had a blast working with him on the first season, and I thought he's such a great actor. And he was so nice, and I just really liked working with him a lot. I'd love to work with him again and see him come back as a more central role, you know? I think that would be amazing."
On Whether He's Returning For Season 6 Of AHS
"Yeah, I think so. I have no idea [who I'm playing]. We shall see. When you know let me know, because it'd be great to know!"

On Which Horror Subject Matter He Would Like To See AHS Tackle Next

Werewolves? Just kidding. I don't know. I always say space. I know we already did aliens, but I really want to see a world where we're trapped in space and something happens. Maybe people start to go a little stir crazy and turn on each other. … I don't know, it's a tough question. [Ryan Murphy] has tackled quite a bit. … American Horror Story: Space Station."

On How Long He Plans On Being Involved With The Show

"It's a year-by-year thing. And I would go as long as it goes. I love the show. I love the people who work on it. … Everybody is just amazing to work with. … I've been very fortunate to be able to play a different character every season and I would keep that going forever."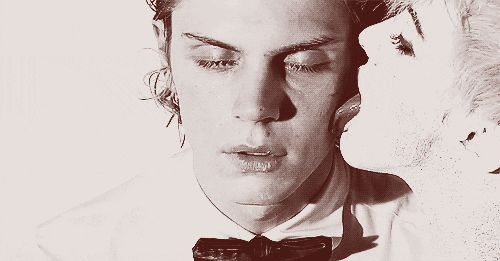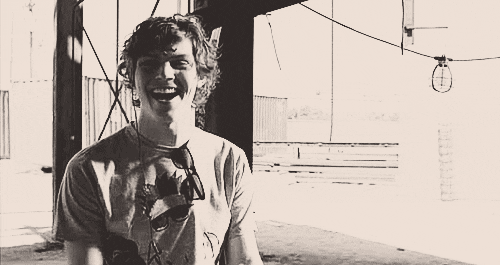 Today is Evan's 29th birthday, from all the staff on Evan Peters Online we'd just like to wish you a very happy birthday and hope you have a wonderful day and eat lots of cake!:)<3
I've added HD Screencaputres of Evan's appearance the office back in 2010 in the episode entitled "Nepotism"  You can view the HD screencaps below!
I've added HQ images of Evan attending Napa Valley Film Festival 2015 on the 11th of November! sorry for the wait,enjoy!
Gallery Link:
Public Apperances > 2015 > 11 November:Napa Valley Film Festival 2015
[+13]
Evan shared a video on his twitter of him being interviewed by Nylon Magazine, I will add screencaptures to our Gallery when I can!